Vettoor Nanas Inn offers a wide variety of rooms to cater to our guests and their budgets for accommodation, lodging and hotel in Ettumanoor.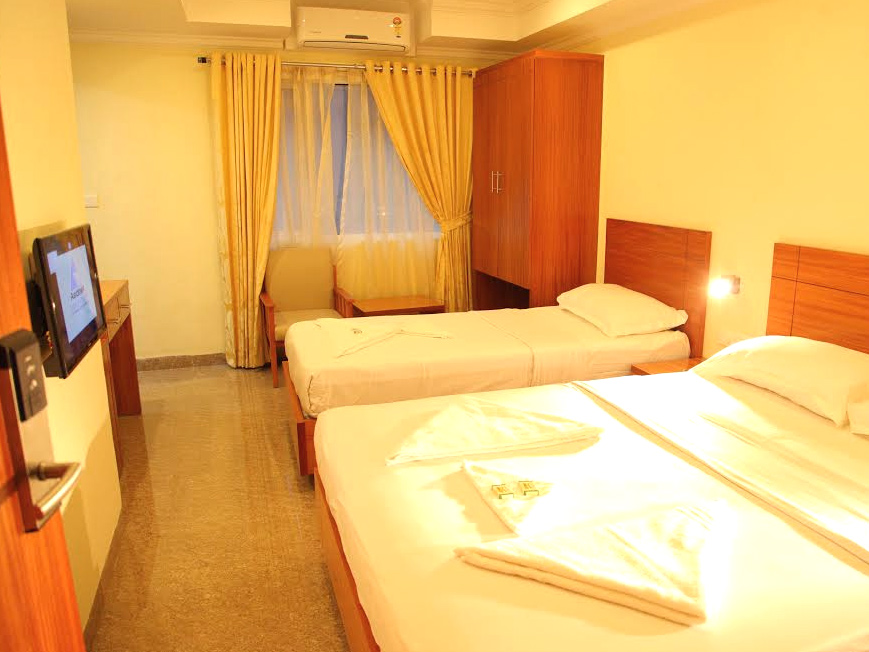 Family RoomA/c & Non A/c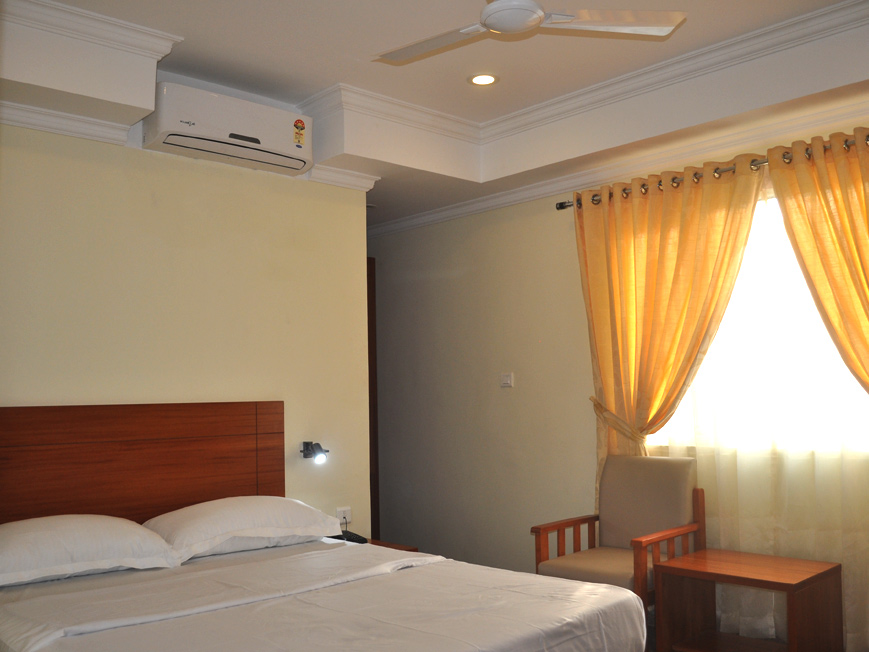 Double Room A/c & Non A/c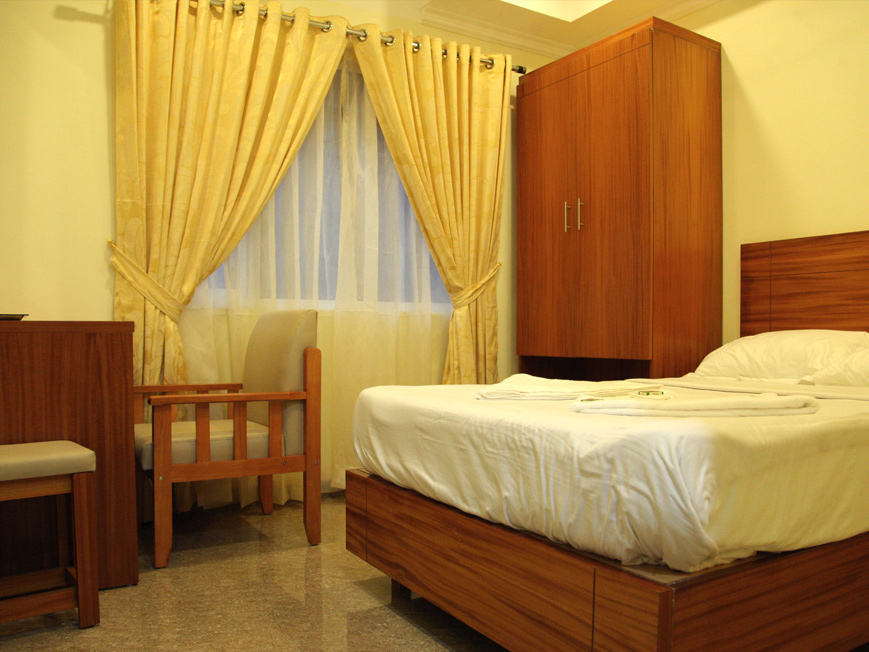 Single Room A/c & Non A/c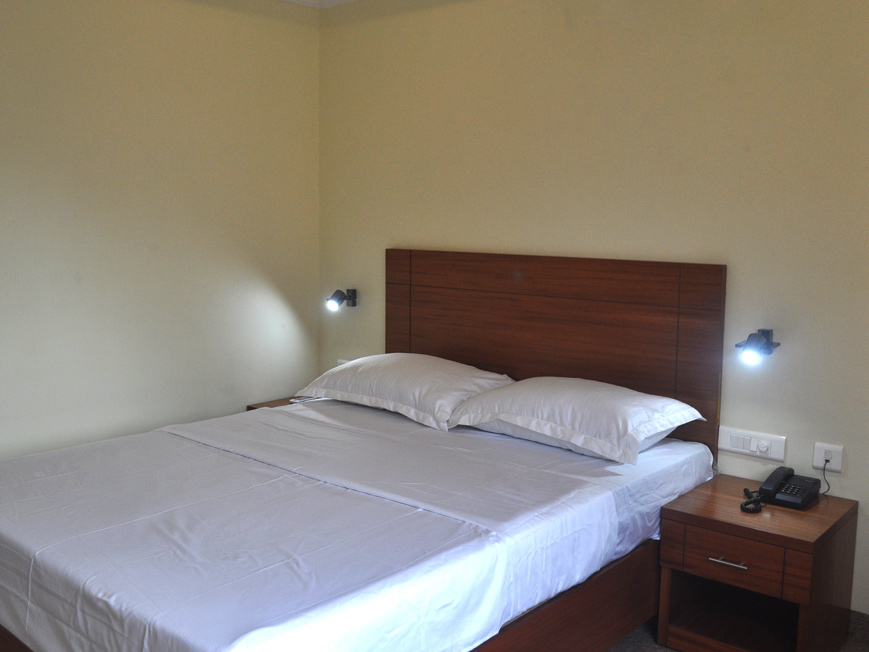 Single Room Deluxe
Family rooms to spend cosy evenings together and wake up smiling in the morning. The family room offers comfortable accommodation for two adults and one child. The Double Rooms provide double beds and all other amenities for a relaxing stay, featuring the utmost comfort and sophistication. Single rooms come well equipped for a sole occupant.
All rooms are excellently furnished with cupboards, chairs and side tables. State of the art mattresses, comfortable pillows, bed linen, televisions for entertainment, bed lamps for reading etc combined to create an unforgettable experience. The double glazed windows ensure silence in the midst of a bustling town. En-suite bathrooms providing hot and cold water and shower cubicles enhance the stay.